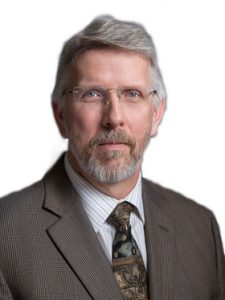 Jeff Thorsteinsson
Jeff obtained his law degree from the University of Victoria in 1983. He then articled with a major downtown Vancouver law firm. He has now been practicing law for more than 30 years. He opened the firm of Thorsteinsson & Company in 1992 and his practice is restricted to family law issues.
Jeff has extensive experience in all areas of family law including custody/guardianship issues, child and spousal support and division of property.  He has training and many years of experience as both a negotiator and litigator. He has appeared on numerous occasions before the Provincial and Supreme Courts of B.C. and has, in past, acted as a mediator. Many of the cases he has handled have been highly complex and have involved not only family law issues but also related issues such as taxation and tax planning, corporate commercial issues, real estate transactions etc.
Jeff is a firm believer in the importance of attempting to find out-of-court solutions to issues arising from separation. Experience has shown him the financial and emotional costs of a marital breakup and, as a result, his first goal is to identify solutions which will avoid the trauma and cost of a court battle. However, Jeff also recognizes that, regrettably, it is not always possible to avoid the involvement of the Courts and, where necessary, Jeff is able to utilize his many years of courtroom experience to advance the claims of his clients.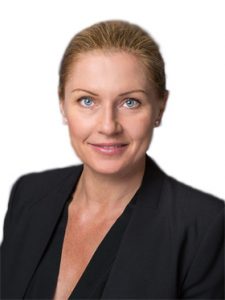 Martina Milau
Martina graduated in 2001 from the University of British Columbia Law School. After completing her articles and being called to the bar in 2002, she relocated to California where she married and had two children. She stayed home with them until 2008, when she decided to return to British Columbia and begin her law career.
Martina has been working with Thorsteinsson & Co. since 2008. Helping clients navigate their marital issues has been, and continues to be very, rewarding to her. Every client that comes across her threshold can expect direct and clear communication from her. She is flexible with her time and strives to be available when needed. She has helped many clients resolve high conflict parenting issues, inclusive of assisting clients in addressing parental alienation.  Where litigation is needed, her strength is her solid preparation of her client's case. Whether litigation has started or not, Martina always attempts to negotiate a solution that meets the needs of everyone involved. She stresses to her clients, who are often – and understandably so – emotional, the benefits of resolving their situations without relying on a judge to make a decision for them. She believes it is important for people to be aware of the costs of litigation, including the "hidden" costs of litigation, which are largely emotional, for both parents and often the children.